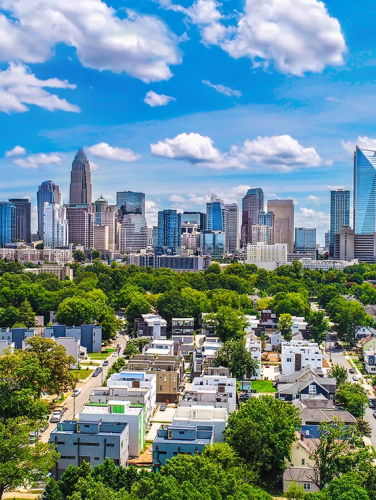 Code Enforcement
Permitting, plan review and inspections for building, electrical, mechanical and plumbing work in Mecklenburg County.
Code Enforcement, a division of the Mecklenburg County Land Use and Environmental Services Agency, serves as the largest code authority between Washington, D.C. and Atlanta and is responsible for: 
Permitting: Authorizing qualified businesses and individuals to begin work. Staff issue more than 100,000 permits each year. 
Plan Review: Checking of building, electrical, mechanical, plumbing and fire drawings for code compliance. 

Inspections: Field staff check all work that required a permit, to the tune of more than 320,000 inspections per year. 
Code Enforcement is guided by an advisory board, the Building Development Commission, that makes recommendations to the Mecklenburg Board of County Commissioners and Code Enforcement staff on development-related ordinances, budget, service delivery, fees, division performance and public opinion.  
Provide feedback. Submit an appeal. Share a concern.
Code and Contractor Requirements
Listed below are the codes that are applicable to construction work in North Carolina :

N.C. State Building Code 

N.C. State Building Code Residential Code

N.C. State Existing Building Code

N.C. State Building Code (Chp 11) & ANSI A117.1

N.C. State Plumbing Code

N.C. State Mechanical Code

N.C. State Fuel Gas Code

N.C. State Electrical Code (NEC w NC amendments)

N.C. State Fire Code

N.C. State Energy Code

N.C. Administrative Code and Policies