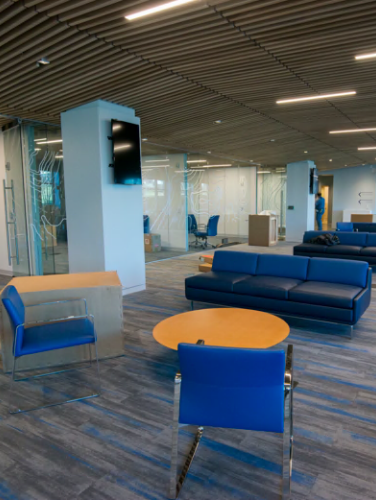 Customer Service
Get project or technical support from Code Enforcement.
Customer Service Center
Our Customer Service Center is designed to assist our customers through the permitting, plan review and inspection process. From homeowners with DIY projects to firms that may be new to working in North Carolina or Mecklenburg County, our friendly staff is here to help you move your project forward.  
The Customer Service Center staff listens to your story and helps find answers to your questions, connecting you with technical assistance from one of our code officials or helping you connect with a different agency that has bearing on your project. Not sure what to do about a hold on your project? Having trouble with our online services? Have a question about your inspection? Confused about whether you need a permit for your project?  We're here to help.
The technical code assistance services of CTAC and RTAC have been combined to create the Code Information and Resource Center (CIRC). It consists of a team of code officials certified in multiple trades that are available to assist in answering questions regarding technical codes. These code officials can answer your code questions and offer guidance as you try to plan your project from conception to submittal. After your project is submitted for plan review or in the field for inspections, this team can still assist, however, the interpretations of your Plans Examiner or Field Inspector will take precedent.
Submit Your Documents by Fax
Commercial Permits/Plans: 1-866-851-4479
Public Records, Documents & Inspections: 1-866-851-3630
County Fire Marshal: 1-888-295-1914
Residential Permits: 1-866-851-3650
Revenue Collection: 1-877-289-9718
Trades Clerks: 1-866-851-3645
Code Information & Resource Center (Residential): 1-866-851-3553​
Code Information & Resource Center (Commercial): 1-866-851-3437​